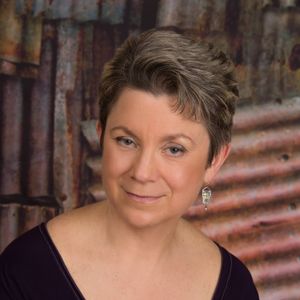 Connecticut based composer-synthesist Meg Bowles (b.1957) began her musical journey as flutist and completed formal studies in classical music performance at both Northwestern and Boston Universities. She earned an M.B.A. in finance from Columbia University in 1984 and worked as a derivatives trader for a number of years before leaving the field to pursue advanced studies in Jungian psychology and to create ambient electronic music.
Meg's first two CDs, Inner Space and Solstice Dreams, were released in 1993, followed by critically-acclaimed Blue Cosmos in 1996.  Her musical association with David Bilger, Principal Trumpet of the Philadelphia Orchestra, resulted in several commissioned works for trumpet and fixed media.  The first of these commissions, Night Sun Journey, was premiered by Mr. Bilger at the 1996 International Trumpet Guild Brassfest, followed by the premiere of Places Where Rivers Meet at Washington National Cathedral in 1997. These pieces and other works for trumpet and fixed media are included in her CD From the Dark Earth (1999), with David Bilger as the featured soloist.
Meg's fifth CD, A Quiet Light (2011) - a collection of six ambient works which explore reflections of the numinous in nature - was followed by two award-winning releases, The Shimmering Land (2013), and Evensong: Canticles for the Earth (2018), the latter a meditative reflection upon the ritual spaces of evening. Both albums were voted Best Ambient Album by Zone Music Reporter. Pilgrimage (2022), explores a more cinematic ambient-orchestral style that incorporates spacious atmospheric textures evoking meteorological phenomena and other poetic elements that form an accompanying dreamscape along the path of a life journey.
Meg's newest CD, Voices from the Ethereal Forest (2022) is her newest (and ninth) release, a series of contemplative ambient-choral soundscapes inspired by the life-sustaining beauty and mystery of forests past and present.
In addition to receiving airplay over many years on various syndicated programs such as Music from the Hearts of Space, Meg's work has appeared on several compilation albums - The Other World (Hypnos Recordings 1998), Soundscape Gallery 2 (Lektronic Soundscapes, 1998), and two albums released by the Mindful Music Association - A Better Life (2019) and Focus Zone - Music for Studying (2021).
Meg's co-producer and mastering engineer for her recordings is her husband Richard Price, a Grammy award-winning producer, mastering engineer, and president of Candlewood Digital LLC, a classical music recording company based in New Fairfield, Connecticut.
Meg is a licensed psychoanalyst, choral singer, avid gardener, and local wildlife connoisseur.
Radio and press inquiries